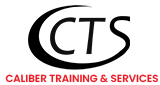 START A COURSE
Best Training & Services
Provider 2022
START A COURSE
CT&S Inc. is a Mechanical, Architecture/Interior, Civil 3D, and
Construction Software's Training and Service Provider.
To learn more, give us a call now!
Best Training & Services
Provider

START A COURSE
CT&S Inc. Provides Tutoring
And Assists Students
START A COURSE
Our tutors are highly qualified and enthusiastic about the software's they
teach. All of the teachers have a bachelor's degree or higher
and are certified by Parent companies.
CT&S Inc. Provides Tutoring
And Assists Students
Mechanical Training
We have taught over 10,000 class hours.
Architecture/Interior
Our tutors are highly qualified and enthusiastic.
Civil 3D Training
Our objective at CT&S Inc. is to serve our clients with high-quality services.
Caliber Training & Services Inc.
Caliber Training & Services Inc.- Your Best CREO Training Center!
Caliber Training & Services Inc. is a software training and service provider for mechanical, architecture/interior, Civil 3D, and construction software. We are also regarded as the best Ansys Software Training Center in USA.
CT&S Inc. educates students and helps them achieve academic and emotional success. Caliber's teaching technique is flexible, enabling you to engage with a single student or a group of learners online. Our instructors are well-educated and passionate about the subjects they teach. All of the instructors have at least a bachelor's degree and are certified by Parent companies. Teachers of high quality put a high value on interpersonal ties, which assist students not just intellectually but also socially and emotionally.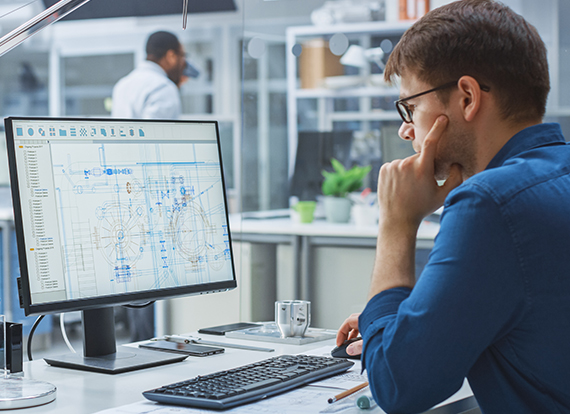 Expand Your Knowledge & Acheive Your Goal
Over 10,000 class hours, as well as customized timetables and curriculum, have been taught at our best SolidWorks authorized training center in USA. We take delight in assisting students by providing advanced2D and 3D Training in AutoCAD in USA. Our knowledgeable staff members are always available to help students with their assignments and homework. They provide solutions to challenges in various subjects to assist students in acquiring a better understanding of the subject. Tests and quizzes are also created for the students and curriculum-based coaching.
Watch Solidworks Video Tour
The best thing about CT&S Inc. is that you can do your tutoring sessions from the comfort of your own home, at anytime, anywhere in the world. Many customers rely on CT&S Inc. for Mechanical Architectural Civil Design, Modeling, and Analysis. We can create a new product from the ground up or make revisions to existing designs. We can fulfill your design objectives since we have a team of highly qualified engineers with extensive expertise in all forms of new product development.
What Our Students Say
Since we are the best institute for CREO software online training, we work hard to give tangible and long-term advantages to our clients by providing them a strategic edge in terms of cost, quality, innovation, and agility. We provide solutions that are entirely customized to the requirements of each client.
Susan
Student
VERY knowledgeable tutor! I received a vast overview of Catia and so appreciate the wonderful tutorial I have been provided! I have absolutely no understanding of the software and this was definitely a start. I'm looking forward to additional training. Thank you! You guys were great!
Samer
Student
Excellent knowledge and tutoring. Very positive experience. Friendly service and excellent knowledge. The time was used effectively, and the tutor understood my needs and how to address them. The session was done over zoom and it was timely and effective
Naz
Student
Amazing Help! Knew exactly what to do and was extremely efficient with AutoCAD commands to finish on time. I was very impressed with the knowledge of different shortcuts to complete the residential drawing quickly and extremely accurately.
Jyothi
Student
Knowledgeable, patient and organized. Very knowledgeable tutor. Teaches in an organized manner starting from an overview to individual details. Pace was perfect for me. After the first session I realized I was familiar with similar programs - the tutor easily switched gears to align with my requirements. Very productive classes. Highly recommend.
Debra
Student
Knowledgeable. I just started learning Revit. So far it is easy, and having the recorded sessions helps a lot. I would definitely recommend her. I know a little bit of Revit. This will help me to be marketable.
Jean
Student
Great lesson and tutor. Very good explaining in details every step through the assignment, if I had a question, he will explained Step by step. Also, super patient since I was just a starting to learn this software. In overall it helped me a lot. Thanks
Patrick
Corporate Professional
Excellent, Knowledgeable and organized instructor. AutoCAD Inventor - private online lessons. Very happy with my decision to use this medium for learning Inventor at my own pace.
Hughes
Student
Excellent Choice!!!! Very professional tutor, highly recommend to anyone who needs help in this field. It's 10/10. Go for it and it's a 5⭐️ results guarantee on any type of ptc Creo work 👌🏾
Luis
Student
Excellent Tutor. Straight to the point. Excellent sketchup tutor. Know their stuff. Helped me with a last-minute assignment. I was able to grasp the concepts
Sharon
Student
Knowledgeable and patient tutors. Caliber training & services responded right away when I contacted them about scheduling a tutoring session. During our session, tutor was patient, listened intently, and was very knowledgeable about AutoCAD. Tutor answered all of my questions and they offered to make themselves available whenever I need additional help.
Information
Our goal at CT&S Inc. is to provide high-end services to our clients. We are both cost-effective and knowledgeable in providing the best Revit Architecture Training in USA. Give us a call right now to learn more!
3524 Silverside Road Suite 35B, Wilmington, DE, USA, 19810
sumit_aggarwal@calibertrainingservices.com, priyanka_gupta@calibertrainingservices.com
+1(669)210-3119, +1(669)274-5561